I'm Ludo Lugnani and this is ZipLaw: an independent newsletter covering top commercial and legal news from the day. We explain how each story impacts law firms and their clients so that you can stand out in interviews and applications.
Before we dive in, just wanted to share some news with all of you. I'm delighted to say that I'm joining the Commercial Team at BDB Pitmans as a Solicitor. Together with running ZipLaw, this is my dream job, and I feel extremely fortunate to join such an incredibly talented team. I will try to share insights of what life is like as NQ, but if you have any questions just drop me an email - I'm always happy to have a chat! :)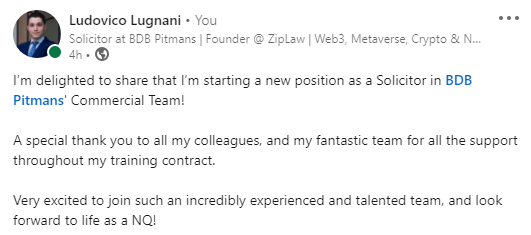 Today's read (9 minutes):
Why are Class Actions a big Risk for Pharma Businesses?
The Rise of Discount Supermarkets.
Case: Sidley Austin acts on liquidators' claim
Deal: Allen & Overy and Latham acts on Repsol deal
plus answers to your questions!
Why are Class Actions a big Risk for Pharma Businesses.
The current economic climate is filled with uncertainty, and this has created challenging trading conditions. Covid-19, Brexit, the energy crisis and the war in Ukraine, inflation have put pressure on businesses and governments worldwide.
These trading conditions mean that supply chains can easily be disrupted resulting in delays, or the inability to perform according to contract. Inflation can also make performance unprofitable and lead parties to terminate contracts.
Under English law there are a few ways for claimants to bring similar claims against the same defendant. One of the most notable is through the representative claims procedure. This offers the possibility of bringing a class action on an "opt-out" basis for non-competition law cases.
Another common method you may have heard of is under a Collective Proceedings Order in the Competition Appeal Tribunal. This allows a person to bring claims for a class of claimants for breach of competition law, either in the context of a pre-existing finding of breach of competition law, or on a standalone basis.
How does this impact law firms' clients?
Clients will want to avoid the risk of facing a lengthy and costly mass claim. They will look for legal guidance on how to manage these claims.
Clients operating in the pharmaceutical sector could easily become prime targets for these claims due to extensive regulatory scrutiny they are subject to. Any failure to comply with regulations as to their services or products could open up opportunities for mass claims. Clients will be concerned about this, as they could have to deal with a very substantial piece of litigation that will be costly and time-consuming to defend without even considering the cost of any damages and what it might have to pay.
Litigation funders are also keen to invest in these types of group actions. Some of these may offer potential clients a "no win – no fee arrangement" and will obtain legal expenses insurance to protect the client from any adverse costs in the event the case is lost.
The client can then pursue a claim without having to fund any of it and feel safe in the knowledge that it will have no liability if the case is lost. Pharma companies should therefore be aware that they will be an attractive target, and that litigation funders make the process easier for claimants.
How does this impact law firms?
Mass claims could be a huge business opportunity, not just limited to the UK legal market.
Top Departments: Litigation, Commercial, Life Sciences.
There are certain criteria for bringing mass claims which law firms will advise clients on. In the context of the "opt-out basis", the Supreme Court recently decided that a representative could not bring a claim if the claimants did not have the same interest in the claim. This was a claim brought by Mr Lloyd as a representative against Google. The Supreme Court found that the claimants were all claiming damages but not all had suffered the same loss. Mr Lloyd was, therefore unable to bring the claim on an opt-out basis.
This means that the opt-out procedure can be used for non-competition claims where claimants all suffer the same loss. These types of claim include competition, data breach, shareholder, commercial contract, consumer and product liability and environmental, social and governance (ESG) claims. Life sciences companies could, theoretically at least, face any of these types of claim.
There have been some unsuccessful attempts at these claims against pharma companies. Examples include consumer claims brought against Seroxat group litigation against GSK, the DePuy hip replacement lawsuits filed against Johnson & Johnson and its subsidiary DePuy. Law firms will examine these claims to pick out legal arguments to discredit mass claims against their clients and halt them before incurring extensive costs.
An example of these arguments can be taken from the DePuy case, which evidenced that a claim that one characteristic renders a product defective, without consideration of how that product is used and performs in the real world, is now unlikely to succeed in most cases. This is particularly relevant to cases involving medical devices and pharmaceuticals, but the principle applies across the spectrum of product liability claims.
We can expect an increase in these types of claims in the UK, and law firms' litigation departments will be keen to get involved as these claims can be lengthy and involve extended work. Germany has already seen a steep rise in mass claims, and law firms such as Fieldfisher have heavily invested in the country to capitalise on this boom in demand with specialist teams.
The Rise of Discount Supermarkets.
Supermarket inflation reached a new record of 12.4% last month, adding £571 to annual household bills. Milk and butter are leading the charge on the biggest price rises.
Due to this, sales of the supermarkets' cheapest own-label products were up by a third compared with a year ago, as customers try to cope with surging living costs. Overall spending on all retailer own-label lines was £393m higher during the four-week period, pushing own label's share of the market to 51.1%.
The growing supermarket inflation has also led to a boom in discount grocers' sales. Aldi's sales rose by 18.7%, which gave it a 9.3% market share and made it Britain's fourth largest supermarket for the first time. Lidl increased sales by 20.9% and its market share increased to 7.1%.
How does this impact law firms' clients?
Supermarkets weigh up the need to retain customers, with rising costs. Meanwhile discount supermarkets consider expansion.
There are two types of clients we can focus on here. Firstly, the traditional supermarkets which will look to retain customers whilst balancing the growing costs in their supply chains. The problem is that many of these supermarkets will be forced to increase the price of their products, as their suppliers increase theirs.
For example, Ocado said that higher costs, mainly from energy and dry ice, would weigh on profits in its fourth quarter. On top of this, supermarkets will also have to deal with the rising utility bills (although they will be able to partially limit these through the governments' support measures). Ocado said that the cost of electricity is about three times what it was last year, and fuel costs for the year are expected to be about 15% higher. At similar levels of use, this adds £20-25m in costs. The price of dry ice has sharply increased, which would add a further £15-20m in annualised costs, although the business is exploring alternatives to dry ice.
Secondly we have the upcoming discount supermarkets such as Aldi and Lidl. The current economic situation plays in their favour as more people turn to cheaper options for their groceries to manage their costs. They will be seeing this as an opportunity to increase their market share by expanding into new locations, and investing in growing their supply chains.
How does this impact law firms?
Demand for commercial work to review and negotiate supply chain, employment, and new location contracts.
Top Departments: Commercial, Corporate, Real Estate.
Traditional supermarkets struggling to manage the growing costs will seek legal advice on renegotiating or enforcing terms of their supply chain contracts. This could involve managing suppliers' increasing costs, or being unable to deliver predefined quantities of certain products. Supermarkets may also need to re-negotiate pricing terms to ensure they can reduce their exposure, and limit the need to bump up their prices.
If supermarkets decide to invest in discount range of products, they may require legal advice on bespoke terms and conditions for these products, and the supply contracts to source additional products from different suppliers. If they decide to give a special name to this range they may also need to protect this by way of a trade mark to protect their rights, and ensure rival supermarkets cannot exploit it.
Discount supermarkets will need legal advice on expanding into new locations. This could involve acquiring new land to build stores and warehouses on, preparing new employment contracts for hiring staff. Additionally, they may look for commercial contracts to assist them in expanding their supply chains. These will be supply agreements with products suppliers both at a national UK level, and cross-border.
A special point deserves to be made for Ocado, as the online grocer also provides the technology to build hi-tech warehouses for overseas retailers. Seeing the complicated situation in the UK it may decide to pursue this option more heavily by taking legal advice on necessary licensing agreements to protect its intellectual property in the technology, and to ensure the technology cannot be exported to rivals in the UK.
Something that caught my eye...
The Ethereum Merge has been completed! Ethereum has moved from Proof-of-Work mechanism, to the Proof-of-Stake consensus mechanism for validating transactions. Proof-of-work is hugely energy intensive, requiring large amounts of computing power, and has resulted in blockchains, such as Ethereum and Bitcoin, consuming as much energy as small countries. Proof-of-stake will require 99.9% less energy to operate. The effect on emissions will be as though, overnight, Chile had been switched off.
Check out what this means for law firms and their clients here.
Top Court Case:
Liquidators for the investment property vehicle Momentum Property Partners and Cayman-based Trafalgar Multi Asset Trading Co. are accusing Investec Bank PLC of wrongly allowing two transactions to go through without the approval of someone authorized to give payment instructions for Momentum Property. According to the claim, Momentum lost more than £3.7 million because of these payments. Investec has now filed a defence claiming it did not have grounds to believe the transactions were an attempt to misappropriate the company's funds. The bank also said that it sent trade confirmations to Momentum Property every time the account's balance changed, and this was verified by the company's authorized dealer.
The liquidators are represented by Emily Saunderson of Quadrant Chambers, instructed by Kingsley Napley.Investec Bank is represented by Jonathan Nash KC of 3 Verulam Buildings and Tim Goldfarb of One Essex Court, instructed by Sidley Austin.
Top Deal:
Allen & Overy are advising Spanish energy giant Repsol Upstream as they sell a $4.8 billion stake, equating to 25% of Repsol's entire global upstream oil and gas business, to US private equity house and institutional investor EIG. Latham & Watkins will be advising EIG on its definitive agreement to acquire the stake in Repsol Upstream, a newly-formed global exploration and production company. The business has committed to leadership in reducing greenhouse gases, including a 75% reduction of carbon intensity by 2025 from a 2016 baseline. Through the deal, comprising $3.4billion cash and $1.4billion net debt, Repsol "will retain operational control of this business", with the "newly structured entity [maintaining] its workforce and existing management team".
EIG is a key client for Latham. In 2021, the London office advised EIG on its acquisition of a $12.4 billion stake in Aramco Oil Pipelines, as well as advising EIG on Blackstone Credit's 49% ownership acquisition of the company's stake in Elba Island LNG facility in the US.
Answering your questions!
Q: Found the newsletter on the Asian railways really interesting! I saw you mentioned the Shanghai Co-operation Organisation a few times. Would you be able to just summarise what this is please? - Dom (Newcastle, UK)
Ludo: Glad to hear that! Of course. The Shanghai Co-operation Organisation (SCO) was founded in 2001, by China, Kazakhstan, Kyrgyzstan, Russia, Tajikistan and Uzbekistan, to discuss security and economic matters in Central Asia, with a focus on fighting terrorism and strengthening trade links. The SCO is neither a formal defence alliance, like NATO, nor an official economic union like the EU. It was meant to be a forum through which China and Russia could manage neighbourly relations. India and Pakistan were granted full membership in 2017, while the terms for Iran's accession were established at a virtual summit in 2021. It seems the members are still working on deciding what SCO will actually be. For the moment it appears their focus will be on projects such as the railways we mentioned.