Dear friend,
My name is Ludo Lugnani. I've been a solicitor since September 2022 and loved every bit of it. But getting to this point has been hard.
Many law firms offer training contracts. Problem is there are thousands of students and graduates vying for the same limited spots.
Rising above the crowd is near impossible.
If you want this to be the year you secure a Training Contract, then you're in the right place.
I put all the tools that helped me secure a TC into ZipLaw+. Every week I send out newsletters with my first-hand insights on how news impact law firms so you can stand out in applications with minimal effort.
Why ZipLaw+?
The tools you need to secure a Training Contract
ZipTracker database
With 100+ court cases and deals 80+ law firms advised on so you can draft unique applications in a fraction of the time. Filter by law firm, chambers, and practice areas to find the perfect one. Constantly updated with the latest court cases and deals.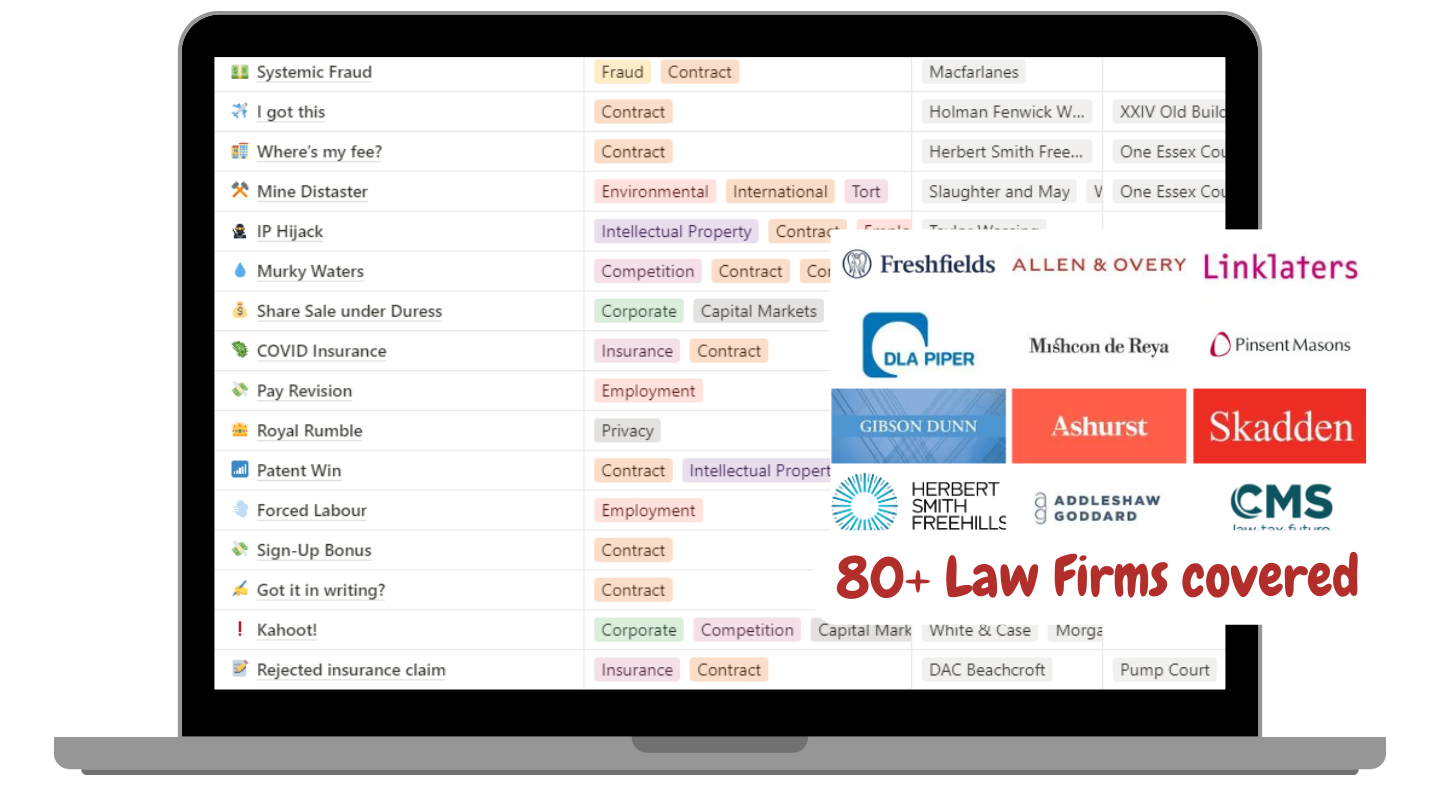 Weekly roundup
Every weekend we run through the top news stories of the week and how they impact law firms - catch up on all you need to know in less than 10 minutes.
Deep dive newsletters
Our deep dive newsletters explain step-by-step how I would discuss the impact of unique sectors trends on law firms in applications and interviews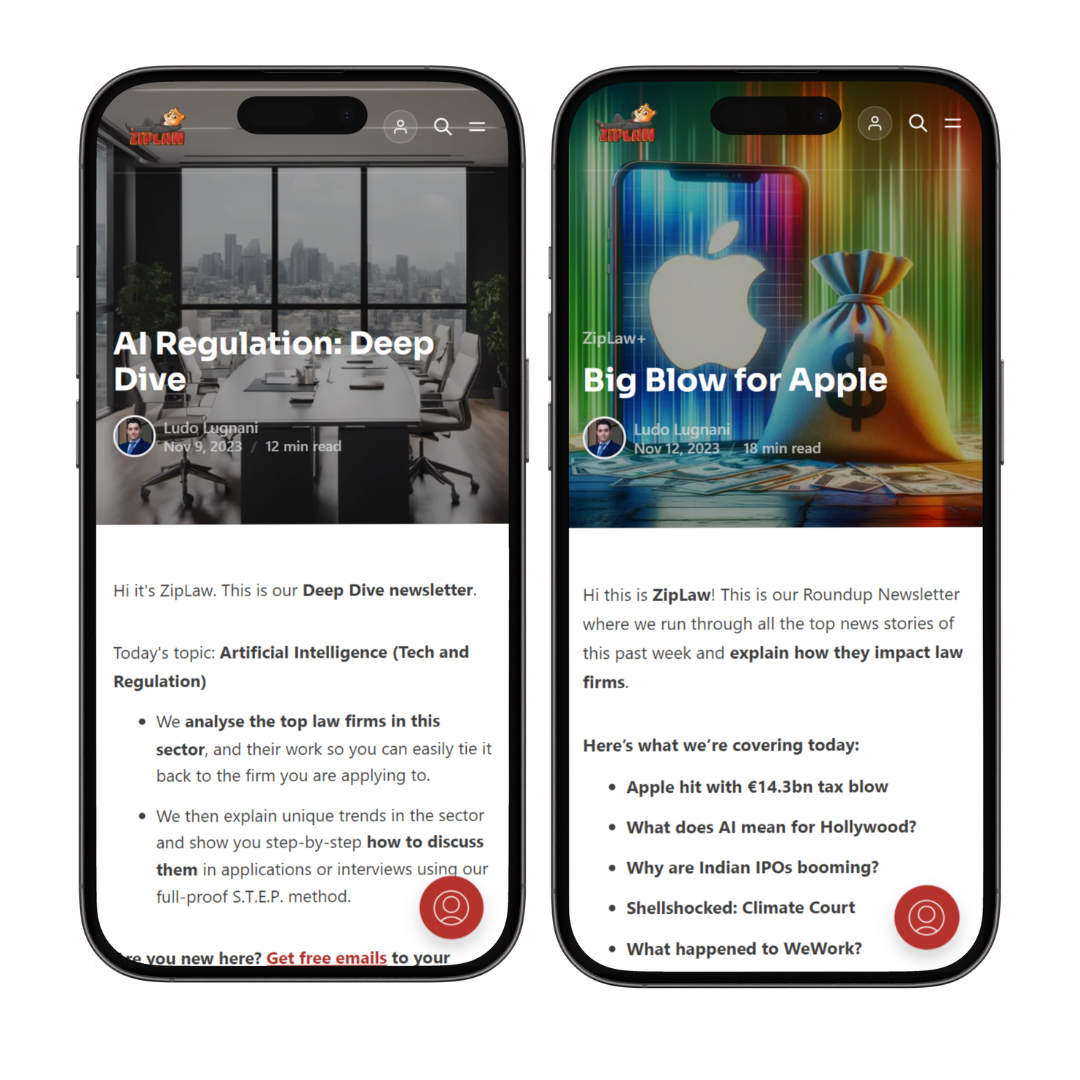 Hear It from Our Subscribers
We helped hundreds of students secure Training Contracts at top Law Firms. You're next.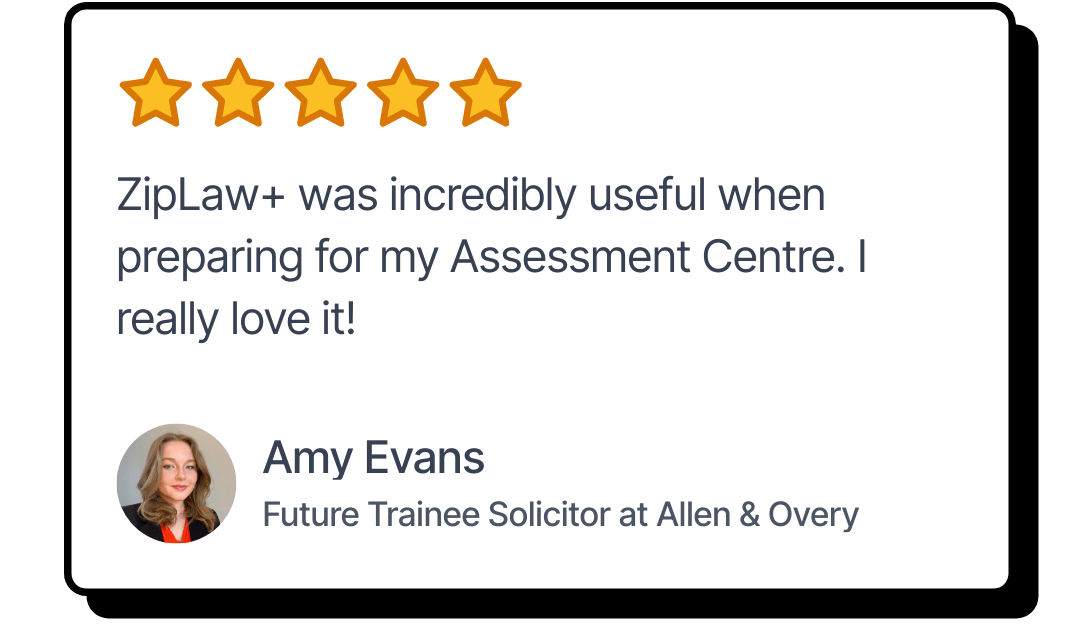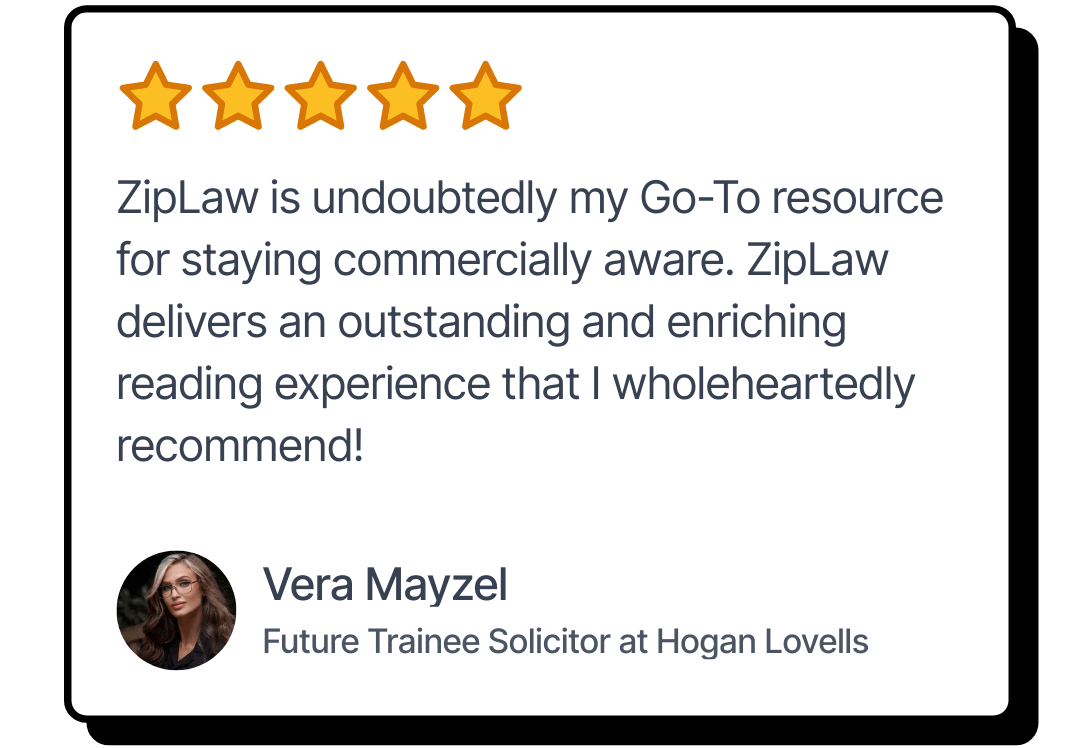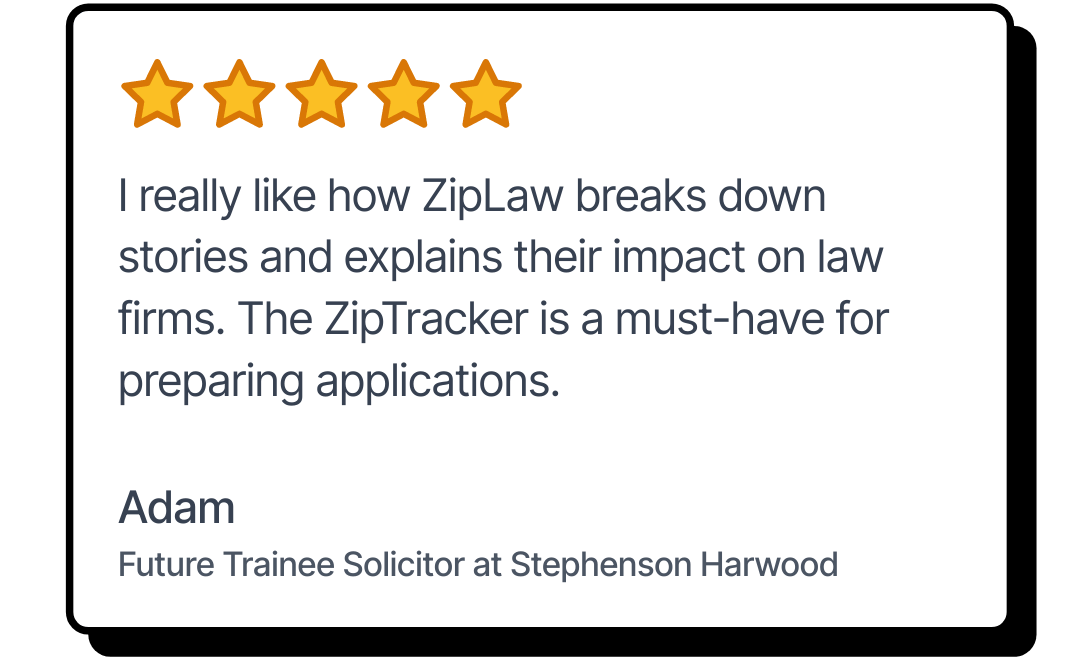 Don't Miss Out 👇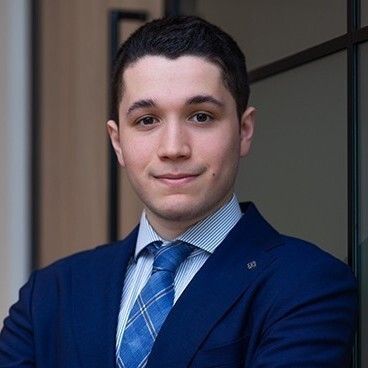 Who's behind ZipLaw?
My name is Ludo. I'm a qualified solicitor. 4 years ago, I used to be a law student, desperately trying to secure a TC.

But after receiving almost 20+ rejections in my applications I started doubting whether this was the right career for me.

No matter what I did, I was told my Commercial Awareness wasn't up to scratch.

So I created the tools that now form part of ZipLaw+ and used them to secure a TC and become a qualified solicitor at BDB Pitmans LLP.
Try ZipLaw+
Hear It from Our Subscribers
ZipLaw+ provided an extremely valuable tool in my Training Contract interview preparation. The formatting of this source was so useful in being able to digest important commercial news and think on a deeper level about how it relates to firms and their clients. This feature then enabled me to use other sources and think of the same format to digest other key news stories. The price of the yearly subscription was well worth it! Thanks to ZipLaw+ I secured a Training Contract offer with a Magic Circle law firm.
Ziplaw+ is just amazing! I find really useful the way it simplifies news stories, and explains how they relate to law firms and their clients. There is so much content and I feel so much more commercially aware just by reading it daily. The yearly subscription is truly worth the price and I'm recommending it to all my friends - give it a go, you won't regret it!
ZipLaw+ has been instrumental in helping me in my TC journey. There are so many great resources out there that help in keeping up with business news, but ZipLaw+ is the best when it comes to actually translating these into important legal issues and preparation for law firm applications. My favourite part is the breakdown of how particular pieces of news impact law firms, this is a truly unique and unbeatable resource when it comes to preparing for ACs and Interviews!
I've been subscribed to ZipLaw+ for several months now and have found it to be an incredibly valuable resource for developing my commercial awareness. I love the insights that Ludo provides into how different news items might impact law firms and their clients. These analyses give me a deeper understanding of the issues at play and have been a huge help when it comes to writing up applications and preparing for interviews!

Overall, I highly recommend ZipLaw+ to anyone applying for vacation schemes, training contracts or just looking to stay informed and ahead of the curve. It's an extremely valuable resource that I look forward to reading every day.
FAQ
Can I cancel?
Yes you can cancel any time although we are pretty confident you'll love ZipLaw+!